A Tribute to Jeanne Crane, President of Belper Players.
Our president, Jeanne Crane, a much loved stalwart of Belper Players, has sadly left us to join the great throng of theatre players in the sky.
After being a part of the Belper Players family for 88 years she will be very greatly missed.
There seem to be different opinions on when Jeanne's first performance with the society was. Jeanne told some of our members that it was at the age of 8, whilst we do know for sure she was part of Belper Players in 1942, when she would have been 16 years of age.
Over the years Jeanne not only took to the stage with Belper Players, but also took responsibility for costume design numerous times, was occasionally prompt and was a committee member for more years than any of us can remember. A true and rare all round contributor to the society.
Our archives show that Jeanne performed in 20 plays over the years, although we are sure there are many more.
Here's a list the plays we have a record of Jeanne performing in over the years, along with some images from our scrapbooks:
1948 - The Late Christopher Bean
Jeanne's first production that we have a record of in the Belper Players archive was The Late Christopher Bean in 1948, when she would have been 22, in which she shared the stage with her husband Gerry.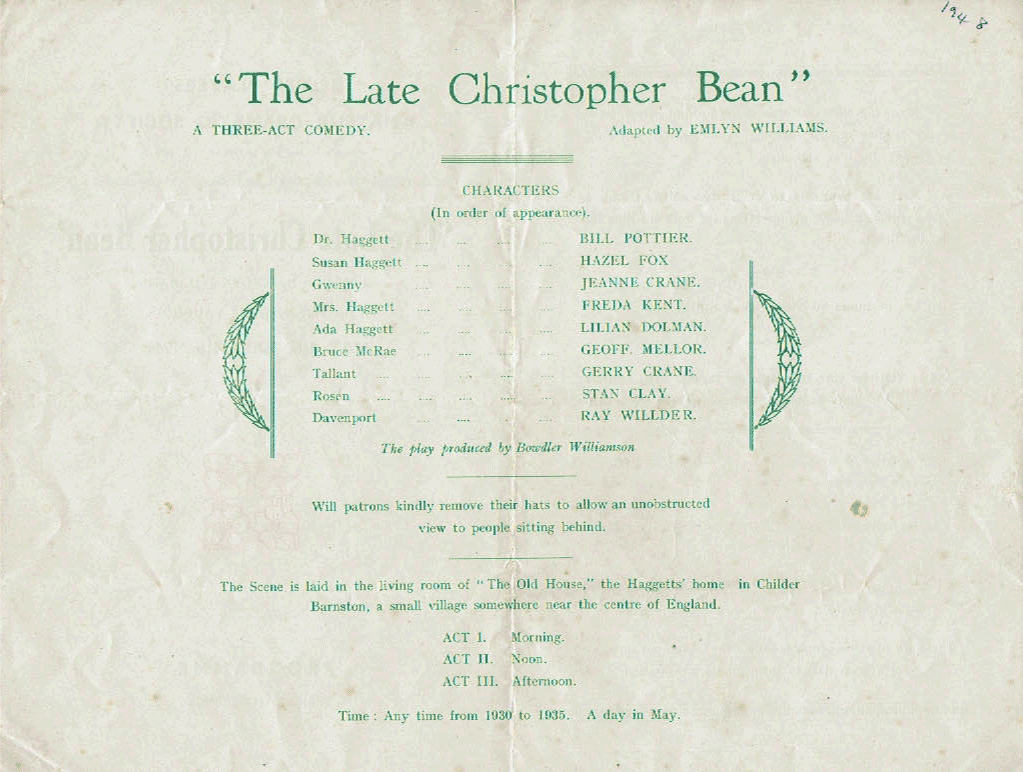 Over the years she performed many times in varied roles. She next appeared in our archives in 1964, probably having spent the last 16 years focusing on her children.
1964 - Island of the Winds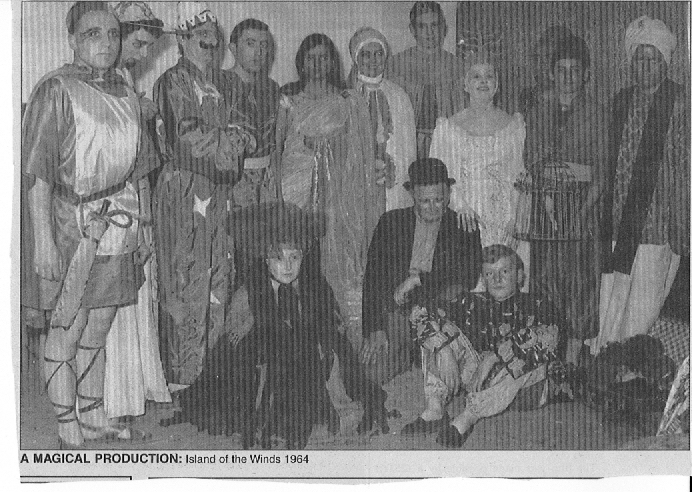 1965 - The Tinder Box
1965 - Bonaventure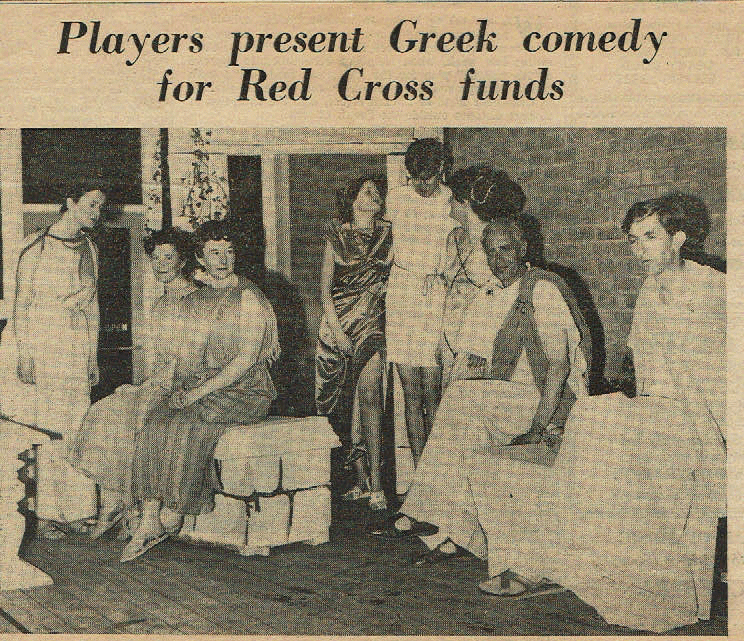 1966 - Old Time Music Hall
1966 - Dear Octopus, where she and Gerry played a married couple.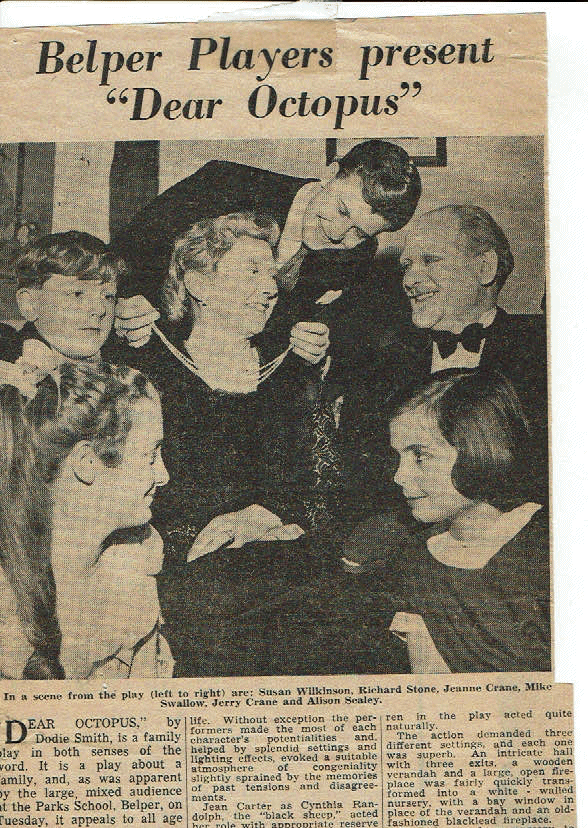 1969 - The Corn is Green
1969 - Love on the Dole
1972 - The Snow Queen
1972 - The Heiress
1977 - Stringers Last Stand
1977 - The House on the Lake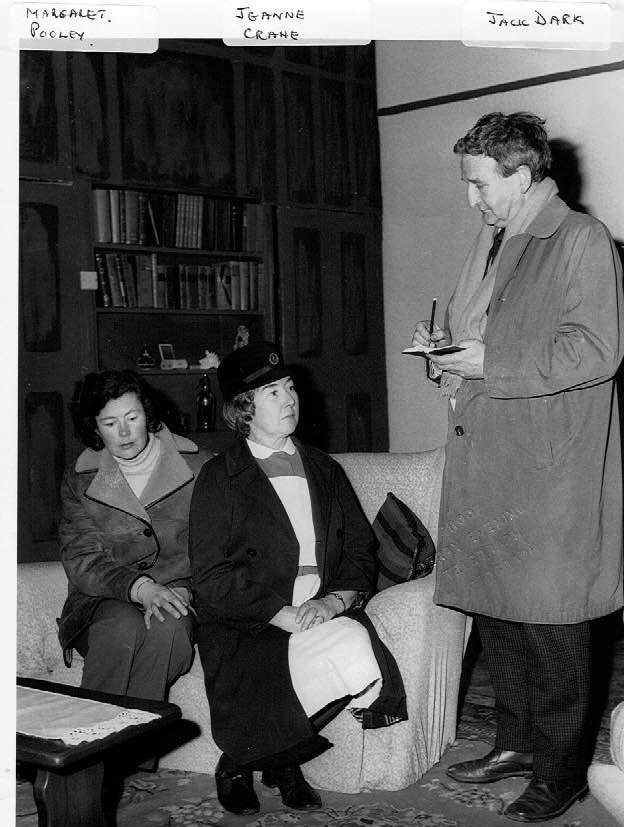 1980 - Come Laughing Home
1981 - Lloyd George My Father
In 1989, with a slightly different hat on as Belper Red Cross Township Leader, Jeanne's broken leg was the subject of a fund raising stunt, where a lucky signatory of her cast won a prize!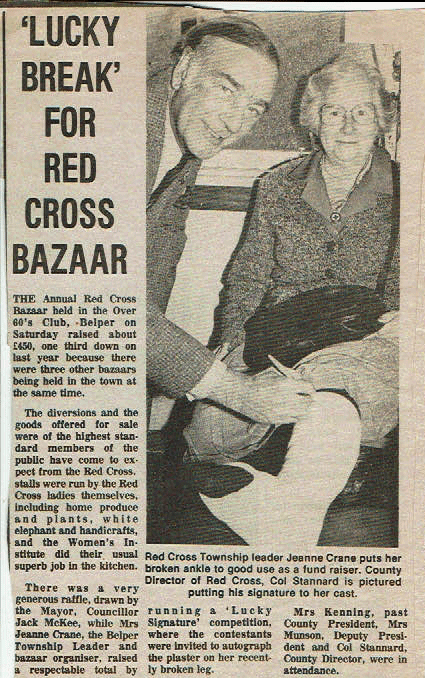 1990 - Clerical Errors
1991 - The Enquiry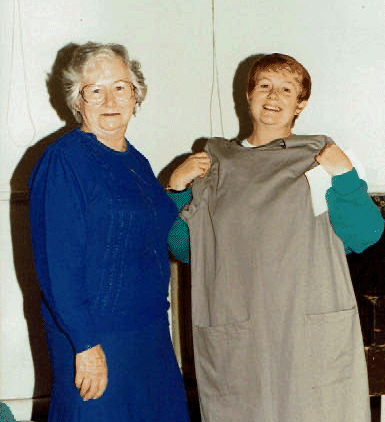 1995 - Gostforths Fete
2001 - Fish Out of Water, in which I had a pleasure of pursuing her affections, and money, as a Italian lothario.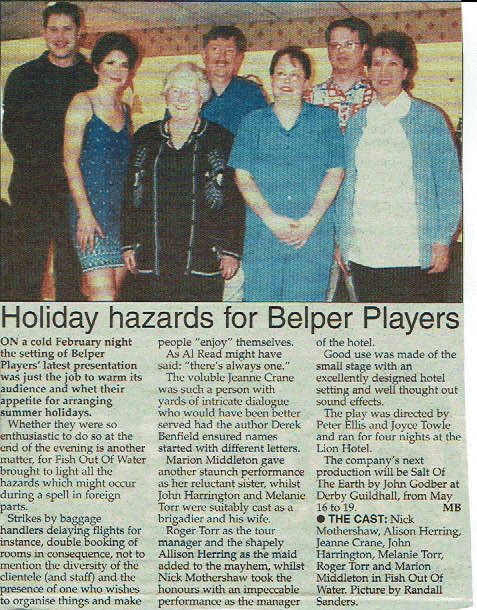 2007 - Bazaar and Rummage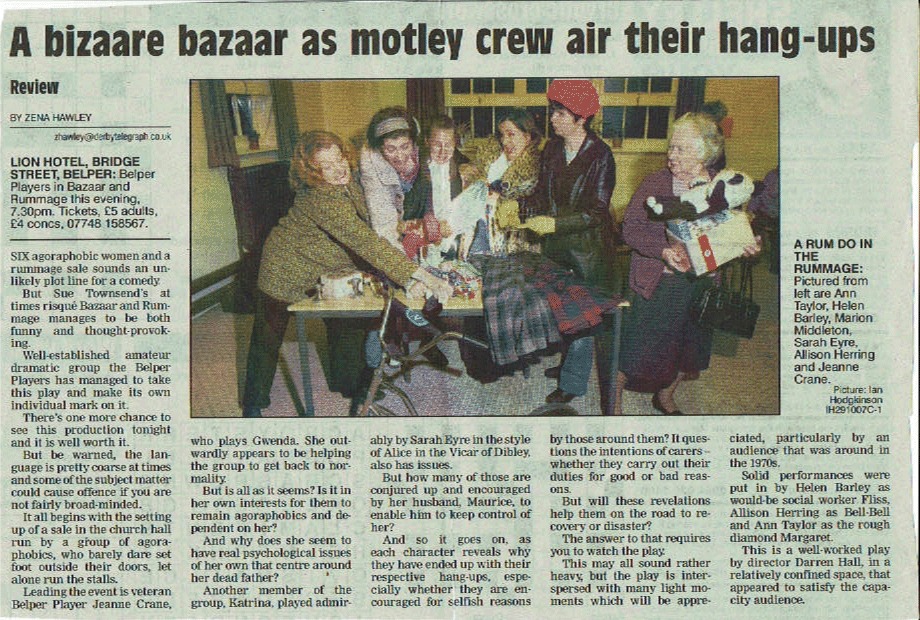 2008 - Humble Boy
2010 - Steel Magnolias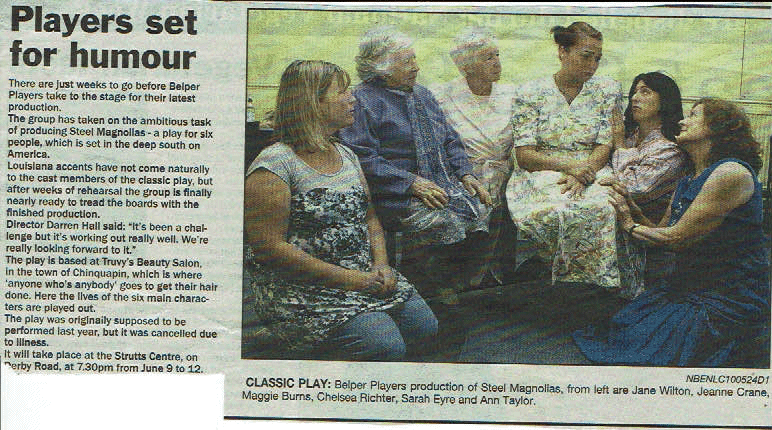 As you can see, Jeanne really enjoyed being part of Belper Players, and I can say with certainty that Belper Players was very privileged to have had Jeanne as a lifetime member. She is very much loved. She is irreplaceable. She will be sorely missed
Nick Mothershaw, Vice-Chair, Belper Players
- End -