Our next production will be ....
Goodnight Mister Tom


a play by David Wood from the novel by Michelle Magorian
directed by Jane Wilton
PERFORMANCE POSTPONED
New dates will be announced in due course
Any tickets already booked will be refunded.
Call 07544 374088 or 07885 618523 if you have any questions.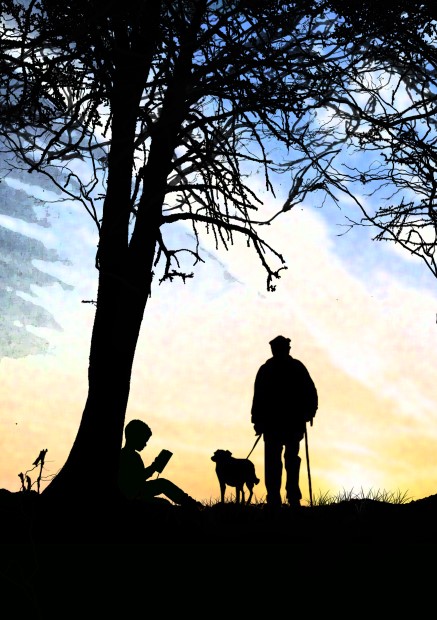 The moving story of the unlikely friendship between a grumpy old man, and the London evacuee he reluctantly takes in, will be brought to life on stage in Belper in April.
Goodnight Mister Tom, a play by David Wood from the novel by Michelle Magorian, will be performed by Belper Players at The Strutt Centre, Derby Road, from Wed 22nd to Sat 25th April.
In the village of Little Weirwold, lonely widower Tom Oakley keeps himself to himself until he is forced to become part of the community by the arrival of William, a young boy from an abusive home who arrives on his doorstep with just the clothes he is standing in.
William has never had any friends but with Tomís encouragement, he joins in with the local children and settles into village life.
Out of the blue, William is called back to London by his mother. When Tom doesnít hear from him, the old man travels alone to the big city to look for him. It is a journey that will bring danger and heartbreak, but unexpected rewards for them both.
Jane Wilton, who is directing the play, said: ďIt is a beautifully written play, and will resonate with anyone who has ever felt like the odd one out, in a place where everybody else seems to know what to do. Itís how William feels in the village, and how Tom feels in London. Itís ultimately about making a home in an extraordinary situation.Ē
Audiences are advised that some of the subject matter may not be appropriate for very young children. The novel is usually taught in primary schools to Years 5 and 6 (9 to 11-year-olds), which is a good guide.